Hello Everyone! My name is Debbie Beck and I'm a Travel Agent with Amazing Magical Adventures. Each month I would love to give you some great Travel Tips, solid info on Vacation & Cruise deals, and whats the next hottest vacation destinations. For additional information, kindly email me at DebbieBeck@AmazingMagicalAdventures.com or (888) 661-4262 ext. 710. Would love to hear about what you would like me to discuss and plan your next Magical Adventure!
When Mike and his family took their first cruise in July, aboard Royal Caribbean's Liberty of the Seas, they filled their schedule with shore excursions at each of the Caribbean port cities on the itinerary. But once aboard, he realized he'd booked back-to-back excursions only 30 minutes apart — too close for comfort. "It's tempting to try to do too much," he said. "In retrospect, I'd keep one port unscheduled, to just walk around and relax."
Planning a cruise involves a lot of decisions. Until you've had the experience yourself, it's hard to anticipate how it all comes together. Here are some common mistakes that first-time cruisers make and how to avoid to avoid them.

Booking the trip 'DIY'
Even if you're in the habit of booking hotels and airfare online, think twice before attempting to book a cruise yourself, especially if it's your first cruise. You'll encounter a dizzying array of prices, specials, promotions and packages that are difficult to navigate as a newbie. You can easily get burned by what you don't know. Plus, likely you won't save money by booking yourself. Travel agents do earn a commission, but cruise lines don't discount the commission when you book directly. "A travel agent will know when the specials come out and give you the best deal."
Choosing a short itinerary
This is partly a matter of personal preference, but some experienced cruisers caution against a trip that's less than a week in duration. Understand that you'll spend the first day of the cruise getting yourself and your stuff on-board. Typically, you're not entirely settled until late afternoon. On the last day, you'll disembark very early, usually at 7 a.m. A three-day cruise might feel like more schlepping than vacationing.
Postponing decisions
Before you go, you'll make a number of decisions: what time you'll eat dinner, which shore excursions you'll take. This can be overwhelming, but don't dither. Make your choices as early as possible. In most cases, you can change your mind up until a few days before you sail, but the longer you wait, the fewer choices you'll have.
Flying in on the day you sail
Literally, you don't want to miss the boat. If your flight is delayed or canceled, and you're not aboard when the boat sails, you may forfeit the entire cost of the trip or need to make very expensive arrangements to catch up. Most cruise itineraries offer the option of purchasing a hotel room at the port city the night before you sail, which includes baggage transfer and transportation to the dock. It's usually a pretty good deal.
"That gives you an extra day to unwind and acclimate," said Ralph Grizzle, who blogs at The Avid Cruiser. Pro tip: If you book your airfare through the cruise line, you'll typically have some added protections if your flight is delayed or your luggage is lost. Read the fine print.
Failing to pack a carry-on bag with basics
"Always pack as if the airline will lose your checked luggage," Grizzle advises.
Keep in mind, too, that you'll check your luggage at the dock when you embark, and then won't see it until it's delivered to your stateroom, usually several hours later. Plan accordingly. Grizzle advises packing a backpack with a change of clothes, a toothbrush and other needed toiletries, your camera, cellphone or computer, cash, identification, travel documents and other valuables.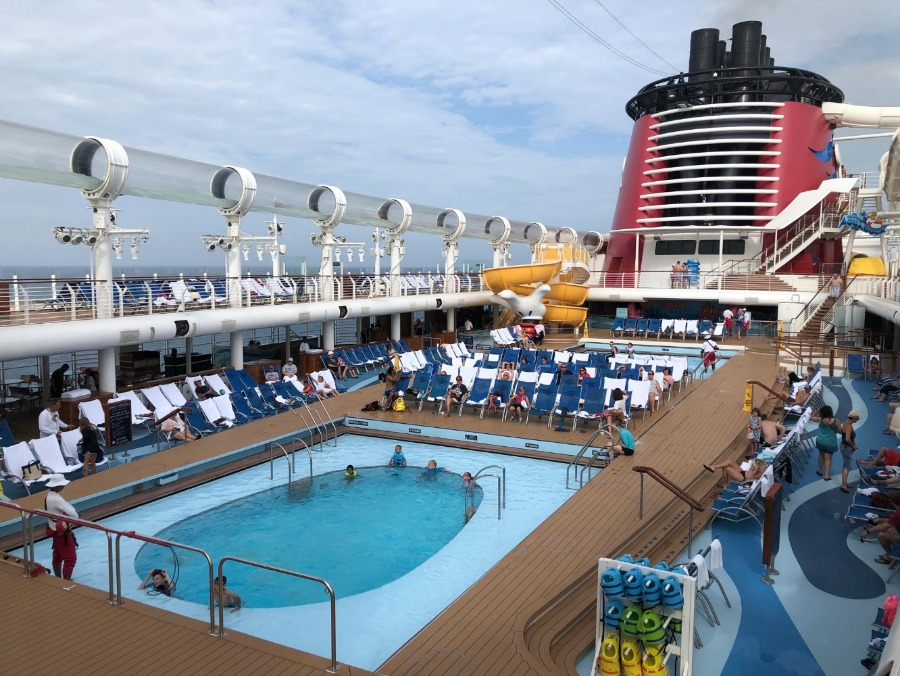 Pre-paying for overpriced extras
"Overpriced" is in the eye of the beholder, of course, but think carefully before committing to a pre-paid package for alcoholic beverages, Wi-Fi or photos.
If you're in port most days, will you really drink enough to warrant a $60-a-day beer and wine package? (Insider tip: Some experienced cruisers say they get better service when they order drinks on a pay-as-you-go basis.) If your cruise stops at U.S. ports, skip the Wi-Fi package costing $20 or more a day and just check email on your phone while in port. And do you really need to be connected for your entire vacation anyway?
Losing track of on-board spending
Before you go, know exactly what is and what is not included in the fare. It varies from one cruise line to another, but you might pay extra for gratuities, shore excursions, casino credits, sodas, alcoholic beverages, photos, meals in on-board specialty restaurants, gifts and souvenirs. Because you'll pay with an on-board credit card, it's easy to overspend. (Most ships do allow you to check your balance anytime at kiosks, the purser's desk or via an in-room TV.)
Forgetting your patience
Brace yourself: If you're on a big boat, you're going to stand in line, whether it's to embark, disembark or get seated at dinner. By waiting a few minutes after the boat was in port, Bronsky and his family found they could avoid the worst of the lines. When they did stand in line, they made the best of it. "Visit with the people around you while you're waiting," he advises. "We made several good friends that way, and we're still in touch."
Forgetting to relax
Each night, your cabin steward will deliver a schedule of the next day's events to your stateroom. For days at sea, you might be tempted to try to make every trivia contest, every casino tournament, every wine tasting, every show and every limbo contest. Resist. Choose one or two activities that really appeal, leaving some time to relax by the pool or enjoy the view. (Veteran cruiser hack: Bring a highlighter pen and a magnetic clip; mark the activities you want to attend and clip the schedule to your stateroom door.) Remember, you're on vacation.
Are cruises for you?
Here's a lesson some folks learn on their first cruise: They don't love cruising.
A cruise is a great way to visit several places in one trip, without packing and unpacking. But for some, big crowds in the buffet line or the threat of seasickness are turnoffs. Before you rule it out as a travel option, however, remember that big ocean liners aren't the only way to go. Consider river cruises (like Uniworld or Viking River Cruises) if you want a smaller boat, smoother waters and a chance to visit inland cities. Ditto for barge cruising: CroisiEurope, for example, offers a fleet of barges that ply the waterways in the French countryside.
If you're adventurous, consider expedition cruises such as Lindblad Expeditions. Passengers transfer in small groups to flat-bottom inflatable Zodiac boats (think Jacques Cousteau) to explore exotic spots where big ships can't go, in places like Greenland or Antarctica.